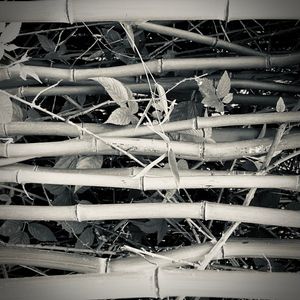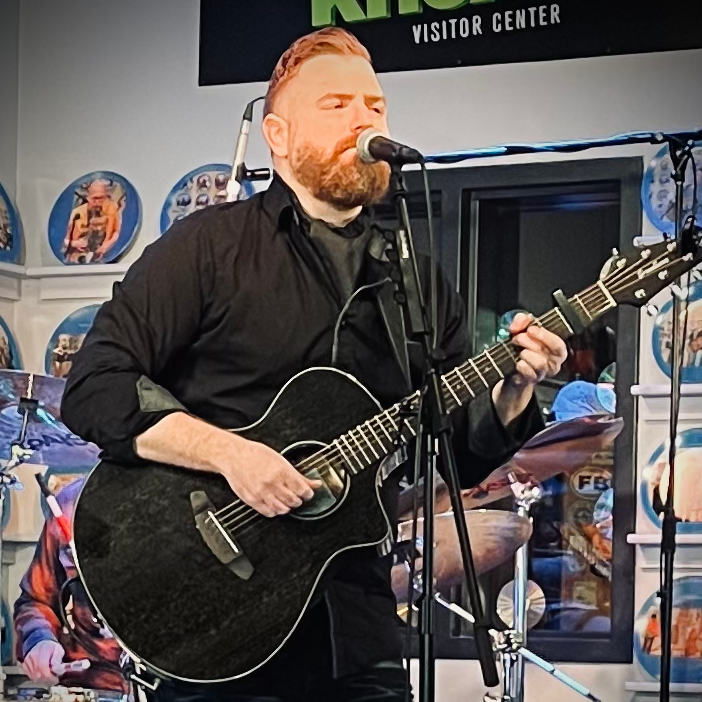 "Only in this minute we're alive, no more for the wise" — "Lullaby"
While many artists have confronted mortality in their music, Knoxville-based singer-songwriter Rob Malka does so with a uniquely real-world perspective: that of a full-time physician. His two passions are not as disparate as they may initially seem. Malka's "day job" is a calling that finds him precisely in the midst of the human condition, with all of the compassion, fear, hope, frustration, redemption and tragedy that go with it…what more could a musician ask for?
"I wanted to do both. I had to do both," says Malka, a largely self-taught multi-instrumentalist who wrote his first song in the fifth grade.  "I'm glad I pursued neurology early on, not only because of the opportunity to serve the communities I've worked in, but also it provided the musician side of me so much perspective. And on the other hand, music is the best way for me to keep the doctor connected to the human being, so there is a synergy between the two."
While enduring the demands of medical training, Malka quietly honed his musical craft, honing his recording and arrangement skills, and composing production music for television and film. He published cues and instrumentals with several music libraries internationally and has had his music used in TV promos in the Netherlands as well as MTV's reboot of "Cribs" in the UK. But until the release of his debut solo EP Hold On in August 2021, Malka was apprehensive about fully baring his musical soul. "It's one thing to be confident in your profession, but it's another thing entirely to share something original and truly personal because it makes you vulnerable. And even though I've been a musician for nearly my entire life, it has taken me years to find the right voice that conveys what I really want to say as an artist, as a person."
But indeed, Hold On conveys it, with both insight and candor. The subject matter is captivating, from the existential absurdity of singing with strangers moments before a plane crash (Lullaby) to the unshakable resolve of selfless love through adversity (Won't Give Up). At the same time, the music is hooky and approachable, deftly weaving together familiar elements of indie folk, folk-rock and shades of Americana. Hold On was truly a solo effort: Malka wrote, arranged and performed every part himself, recording it piece by piece in his…spare time… sometimes well into the night. But perhaps the part of the album most apropos to Malka's double life is "Moral Compass," a song in which his vivid storytelling illustrates a first-hand view of the 2020 pandemic. The listener gets a front seat as the curtain is raised on the exhausted nurse, the patient dying in isolation and the sometimes indifferent general public.
The release of Hold On was not a planned re-entry into the indie music scene. But its reception awoke Malka's long suppressed desire to launch a solo project and rekindled his passion for songwriting and performing. What followed was a few live-streams, a few open mic nights, and a debut full length album, Dark Side released in 2022. Like its predecessor, Dark Side was also an obsessive one-man effort that involved months of late nights and painstaking attention to detail. The result is a extremely polished production and wider range with a return to Malka's rock roots, while maintaining that folky familiarity. Lyrically, Malka gets unabashedly personal, and the album journeys from denial to acceptance in a seamless arc, mirroring his personal journey to face down the demons and find the artist within. "Before I really launched this project, there were things I needed to say, about me personally, confront the stuff that was holding me back, all the way since childhood that, in part, contributed to this long unmet need to do music - the way I really wanted to do it. Hold On gave me hope that this was actually doable. Dark Side confirmed that it wasn't just doable. It was a necessity."
Moreover, it spurred enough interest among fellow musicians to form a unique and captivating live ensemble including veterans Mike Flowers (bass) and Jeff Smithers (drums) of Knoxville cover band Remedy, classically trained Alice Stuart (cello), and powerhouse vocalist Jane Ramsey. Whether playing solo or with this incredibly talented band, Rob Malka's live act generates a striking and genuine energy that resonates with both audience and performer alike. In the short time since launching this project, he amassed over 600 social media followers, and over 5000 digital streams of his music. And he's just getting started, with 2023 full of live shows and a new single Rob is currently working on with Nashville producer Shannon McArthur (Dashboard Confessional, The Riflery). 
"This has been such a long time coming, such an effortful project to put together with a concurrent full time career and a family, but hard work is not something I've ever found daunting, and it's worth every second of effort. This piece of my life was missing for far too long. There is so much more I want to do, so many more songs I need to write and so many shows to play. This is the beginning."